ABOUT THE PROJECT
Perrier, the natural sparkling mineral water known for its iconic green bottle, has launched a new social media campaign in 2020. The campaign aims to position Perrier as a fun and experience-providing drink and to make it an essential part of everyday life for Thai consumers.
The campaign, which is focused on social media, is designed to raise awareness of the brand and highlight the benefits of Perrier. The team behind the campaign will be targeting the "social experiencers" demographic, those who value social experiences and are likely to be attracted to Perrier's fun and refreshing image.

One of the key elements of the campaign is identifying and selecting the right targeting. This includes segmenting the audience based on demographics, interests, and behaviors to ensure that the message resonates with the right people.

In order to effectively communicate the benefits of Perrier, the campaign will use a variety of social media platforms and channels. This may include influencer marketing, sponsored posts, and social media contests and giveaways.

The campaign will also highlight Perrier's French heritage, drawing on the brand's reputation for quality and elegance. Overall, the social media campaign is a great opportunity for Perrier to increase brand awareness and to position the product as a desirable and essential part of everyday life.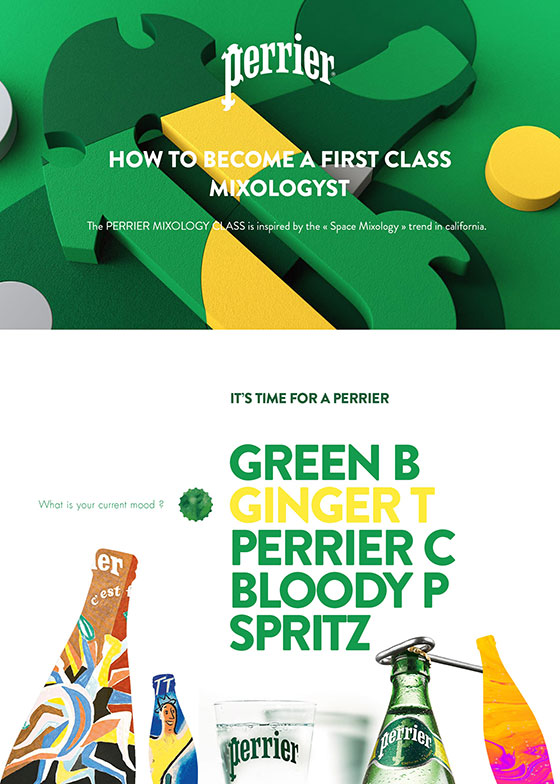 A Creative Social Journey
The key purpose of the project is to raise awareness about Perrier in Thailand. The first challenge is to show how Perrier match with the Thai lifestyle, through creative contents. A strong strategy was established based on the intercultural exchange culture between France and Thailand. Last but not least, this project is highly based on analytics and a strong targeting strategy to identify the right audience and fin the most accurate way to communicate.
To create efficient User Experience, we used Sketch which is a design toolkit built to help us create the best work from our ideas, through to final artwork.
A strong strategy for a strong digital communication
Build a stronger Perrier community on social media
Engage customers to take qualitative online action
Current social media, / results yet to be evaluated