EXPANDING JASPAL HOME AND AFFILIATED BRANDS' ONLINE PRESENCE Website Design & Development
Pimstarter, a digital consulting agency specializing in digital strategy, digital transformation and advanced development, recently collaborated with Jaspal Group to design and launch their new ecommerce website. The project was centered on creating a user-friendly and seamless shopping experience for customers.

The Jaspal Group, a leading fashion retail company in Thailand, was in need of a website redesign to improve their online presence and increase sales. Pimstarter was brought on to lead the project, with a focus on user experience (UX) design and specific features to enhance the customer's shopping journey.

One of the key challenges for Pimstarter was to create a website that was easy to navigate and offered a personalized shopping experience for customers. Pimstarter's team of UX designers and developers worked closely with Jaspal Group to understand their target audience and tailor the website to their needs.

The result was a visually-appealing and intuitive website that made it easy for customers to find and purchase the products they were looking for. Pimstarter incorporated features such as a search bar and filtering options to help customers quickly find the products they wanted.

In addition, Pimstarter implemented a user-friendly checkout process to ensure a smooth and efficient transaction for customers. The website also included a "My Account" feature that allowed customers to easily track their orders and manage their personal information.

Pimstarter also made sure that the website was mobile-friendly, allowing customers to shop on the go. The website also includes a responsive design that adapts to different screen sizes, providing a seamless experience for customers regardless of the device they use.

The collaboration between Pimstarter and Jaspal Group resulted in a website that not only looked great, but also improved the customer's shopping experience. The website has received positive feedback from customers and has helped to increase sales for Jaspal Group.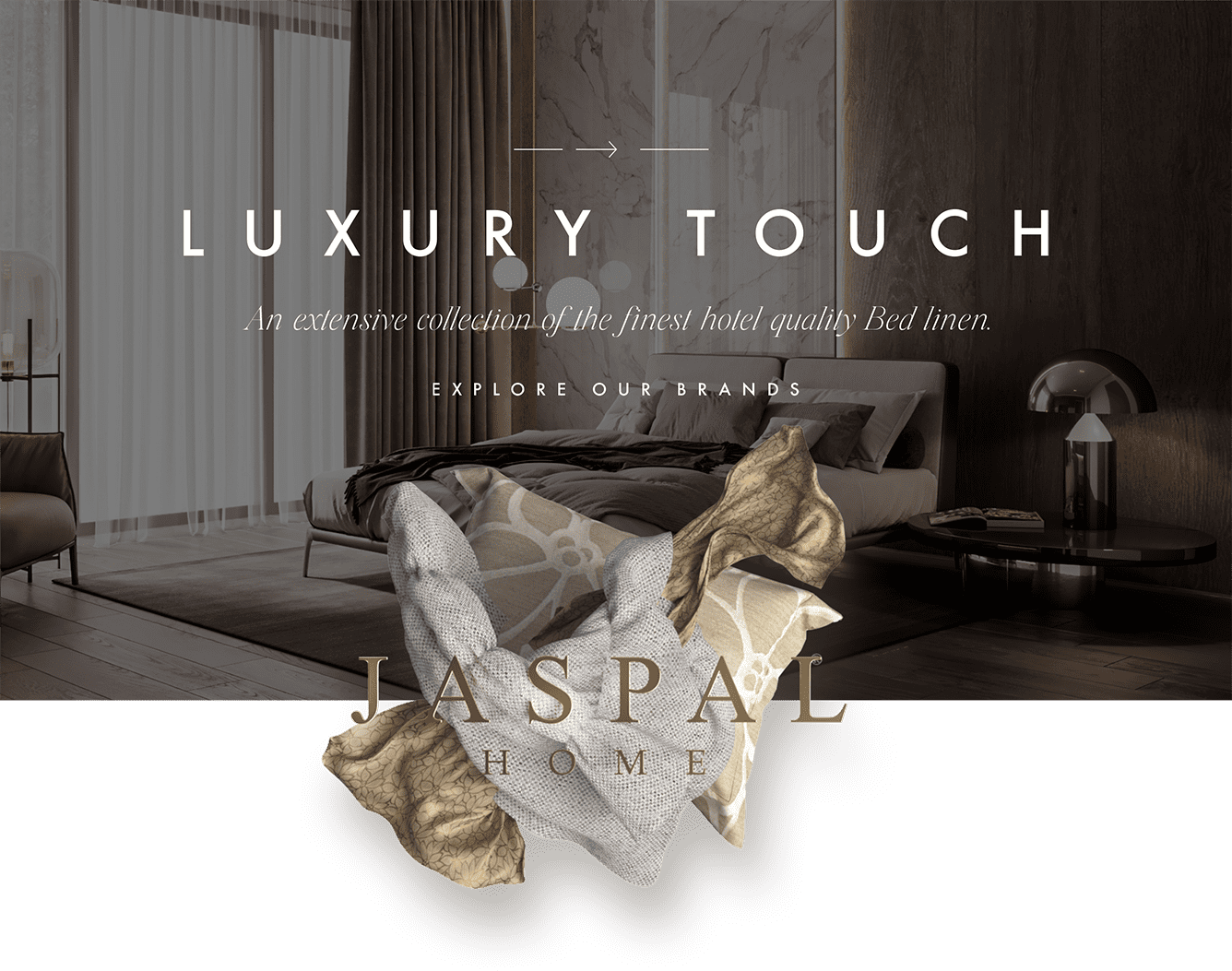 Website Design & Development
Pimstarter & Pimclick was requested to design and develop websites for the 4 brands: Jaspal Home, Santas Home, Sealy and Steven. The existing static websites were not fully user friendly and lacked functional designs to improve usability and navigation. Pimclick worked closely with the client to identify the goals and expectations in order to tailor and meet client's requirements.
The objective of the 3 brands' websites (Jaspal Home, Santas Home and Sealy) were informative websites to ensure corporate brands' online presence, products presentation, B2B communication and channels for retails. As for Steven, the website was to be developed as an e-commerce platform.
The work process comprises two main parts: UX/UI design process and website development through CMS wordpress.
UX/UI Design Pimstarter gathered and qualified information from the inception phase and set a strategy to identify the optimised usability for users. The structure of the website ensures clear navigation for visitors to easily find the information they're looking for with minimal clicks, while the visual creation makes sure that the interface brings out the brand identity with a beautiful and comprehensive web design.
Development Pimclick's goal was to craft a fully functional website that responses and engages users to browse through. The CMS was WordPress was selected for practicality for client's convenience over content management. The websites developed follow a responsive framework and usability. The websites built were mobile-optimized and responsive.
The e-commerce website uses WooCommerce, an open-source solution with store functionality and configurations that clients expected.
Achievement The websites developed not only expands brand awareness and online presence but to link physical presence by integrating local and international store branches.