Cross-Channels Creative Campaigns: Website & Social Media
Dole, a global leader and producer of fruits and vegetables, is committed to providing consumers with the tools they need to make healthier choices and to deliver nutrition to the world. In line with sustainable development, Dole is dedicated to making an impact on people and the planet. The company's goal is to improve the lives of its customers and to protect the planet for future generations.

To achieve this goal, Dole has launched a cross-channels creative campaign that combines website and social media strategies. The campaign is designed to educate and inform consumers about the benefits of eating fruits and vegetables and the impact that these foods have on their health and the environment.

The website component of the campaign features informative articles, videos and infographics that explain the nutritional value of fruits and vegetables and how they can be incorporated into a healthy diet. Visitors can also learn about the company's commitment to sustainable farming practices and the steps it takes to minimize its environmental impact.

The social media component of the campaign is focused on building a community of people who are passionate about healthy living and sustainable living. By sharing stories, tips and recipes, Dole hopes to inspire others to make healthier choices and to take an active role in protecting the planet.

Through its cross-channels creative campaign, Dole is demonstrating its commitment to promoting healthy living and sustainable development. By providing consumers with the information and inspiration they need to make healthier choices, the company is playing a vital role in improving the lives of people and protecting the planet for future generations.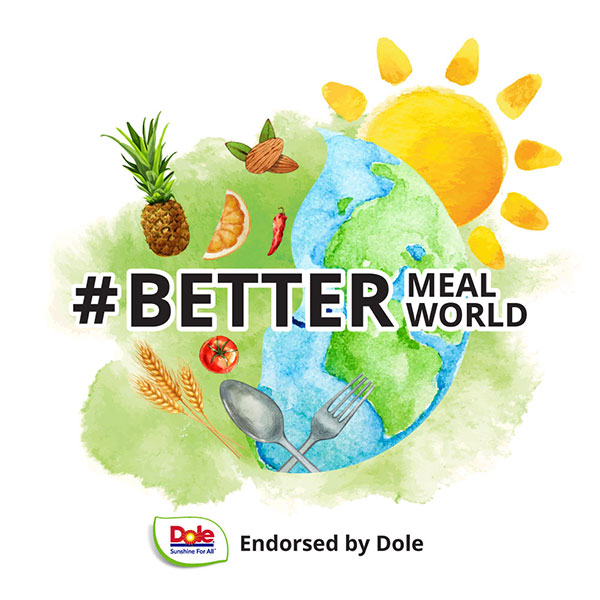 We received a brief to drive a creative campaign #BetterMealBetterWorld to empower the public on the essential nutritions and promote better and healthier eating habits.
Focusing first on the social media campaign, Pimclick supported Dole to create campaign strategy, content and creative assets before launching the campaign on Facebook and Instagram. The page launch served as an open platform for further communication, engagement, influencers' participation and leading traffic to the website campaign.
The creative content includes tips for healthy eating, gamification and healthy habits.
The key visual designed as art direction for the social media campaign becomes the blueprint for the upcoming campaign with well influencers' marketing.
Expanding from social media platforms, a website campaign is indispensable to house information, incite participation to enroll and engage, showcase a gallery of pictures and social impact, share healthy recipes and meals. Deriving from the artistic direction created, Pimclick created a UX overview and website journey making sure that the contents are well presented in the right layout.